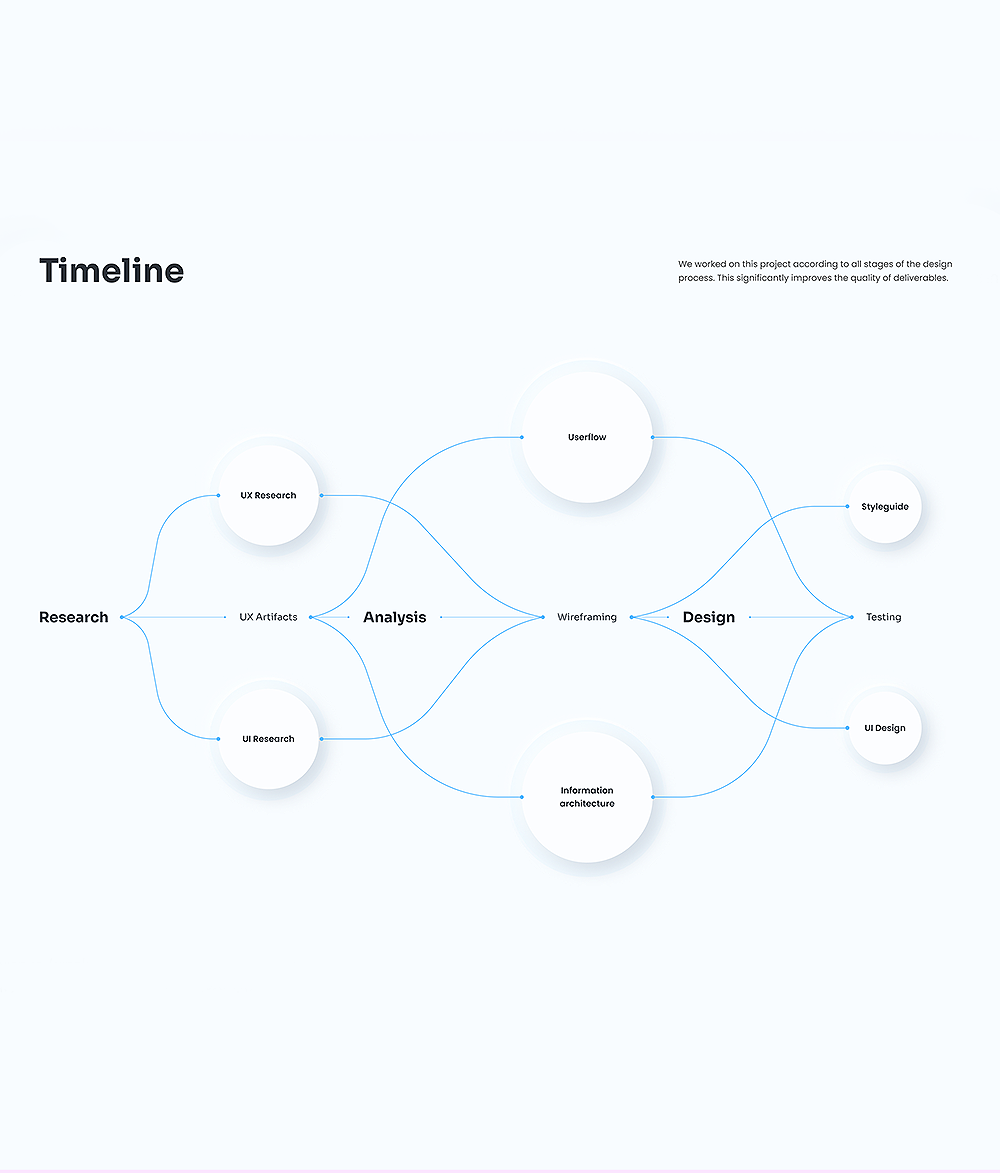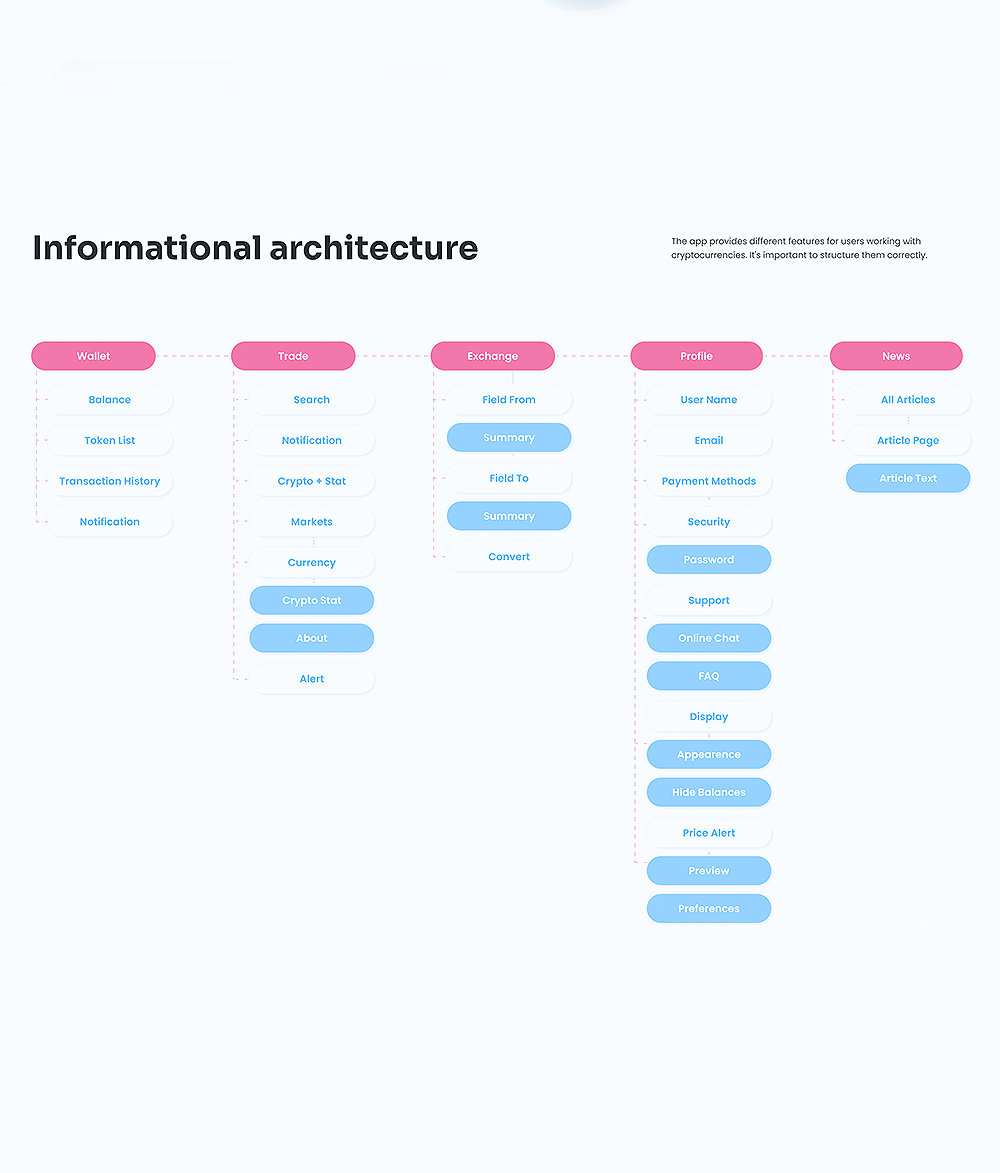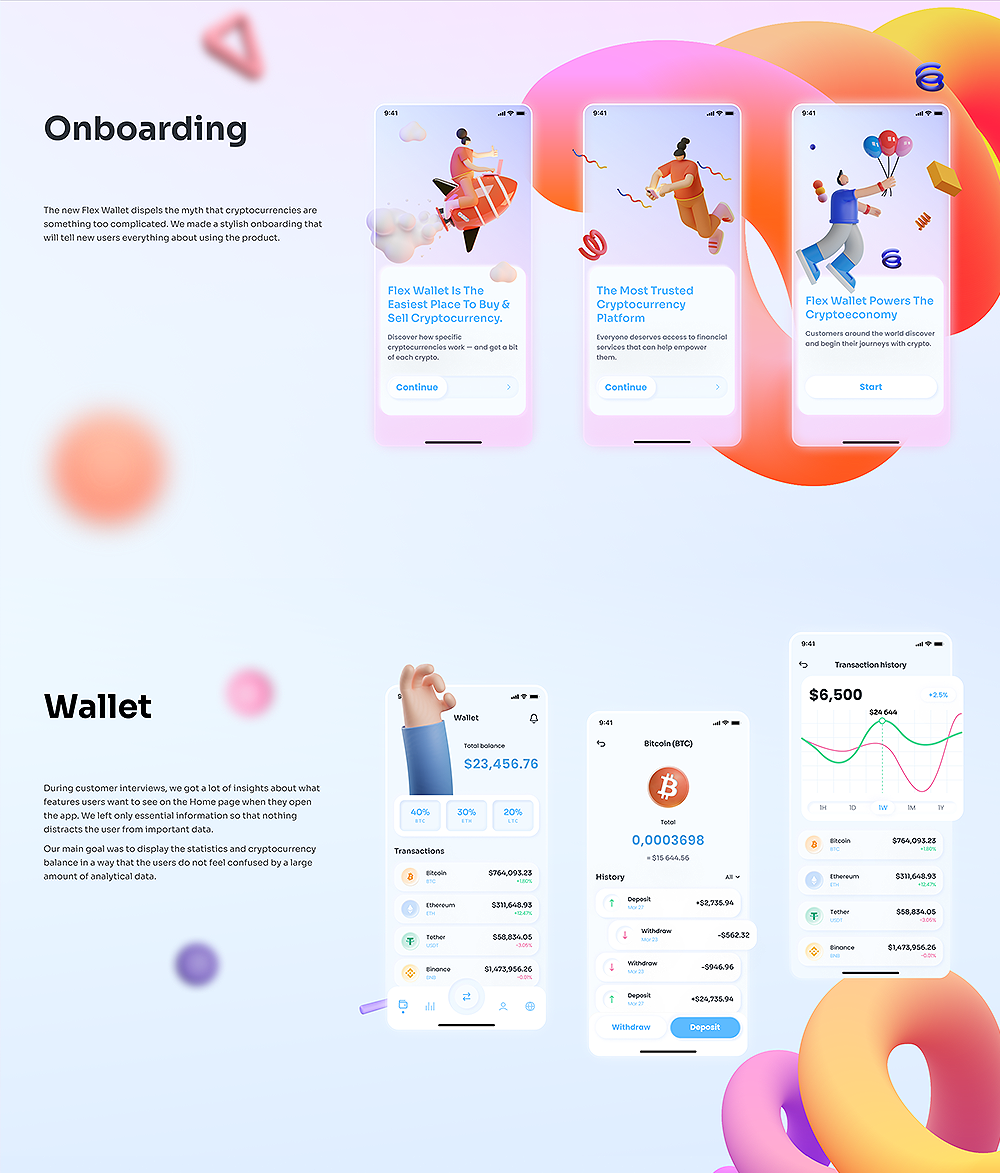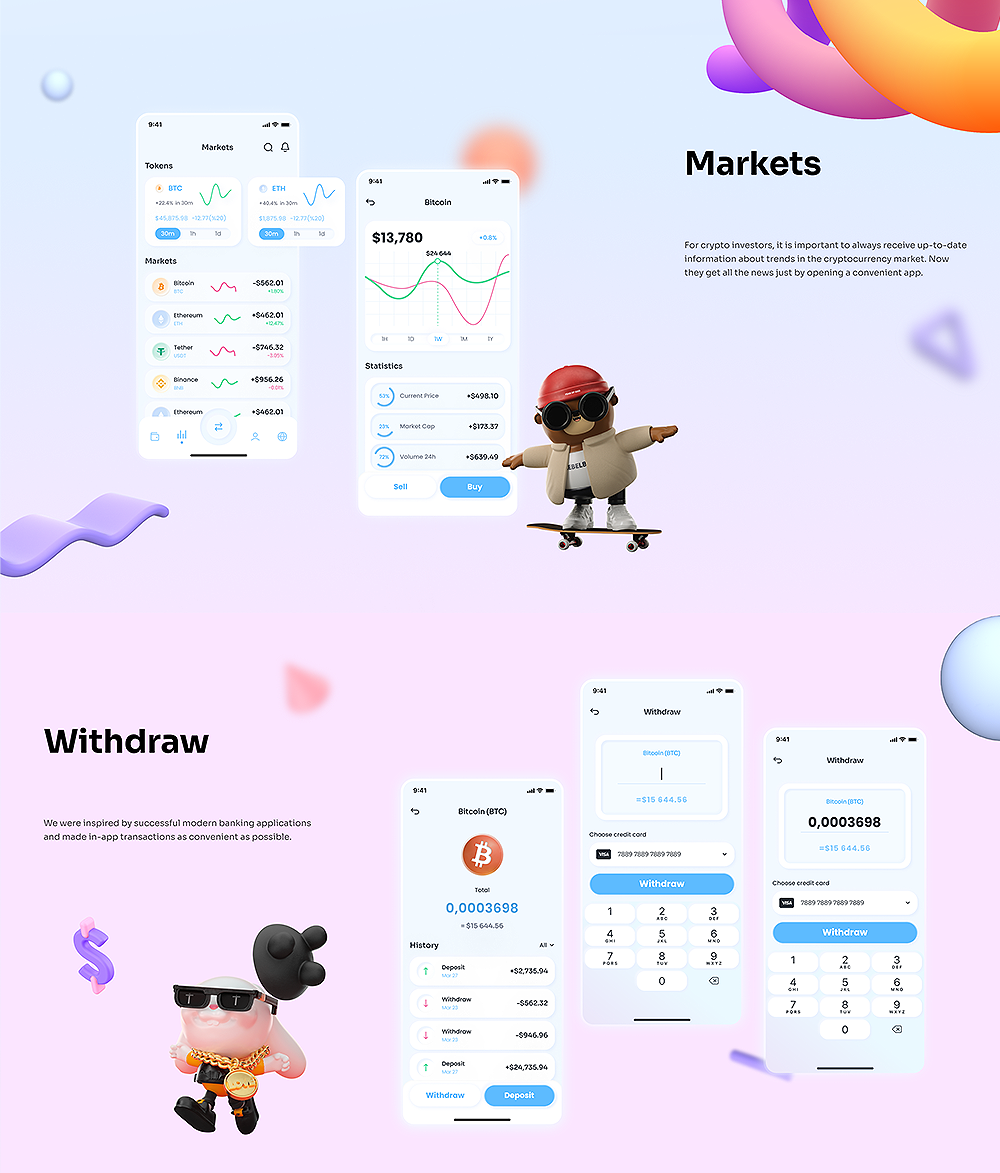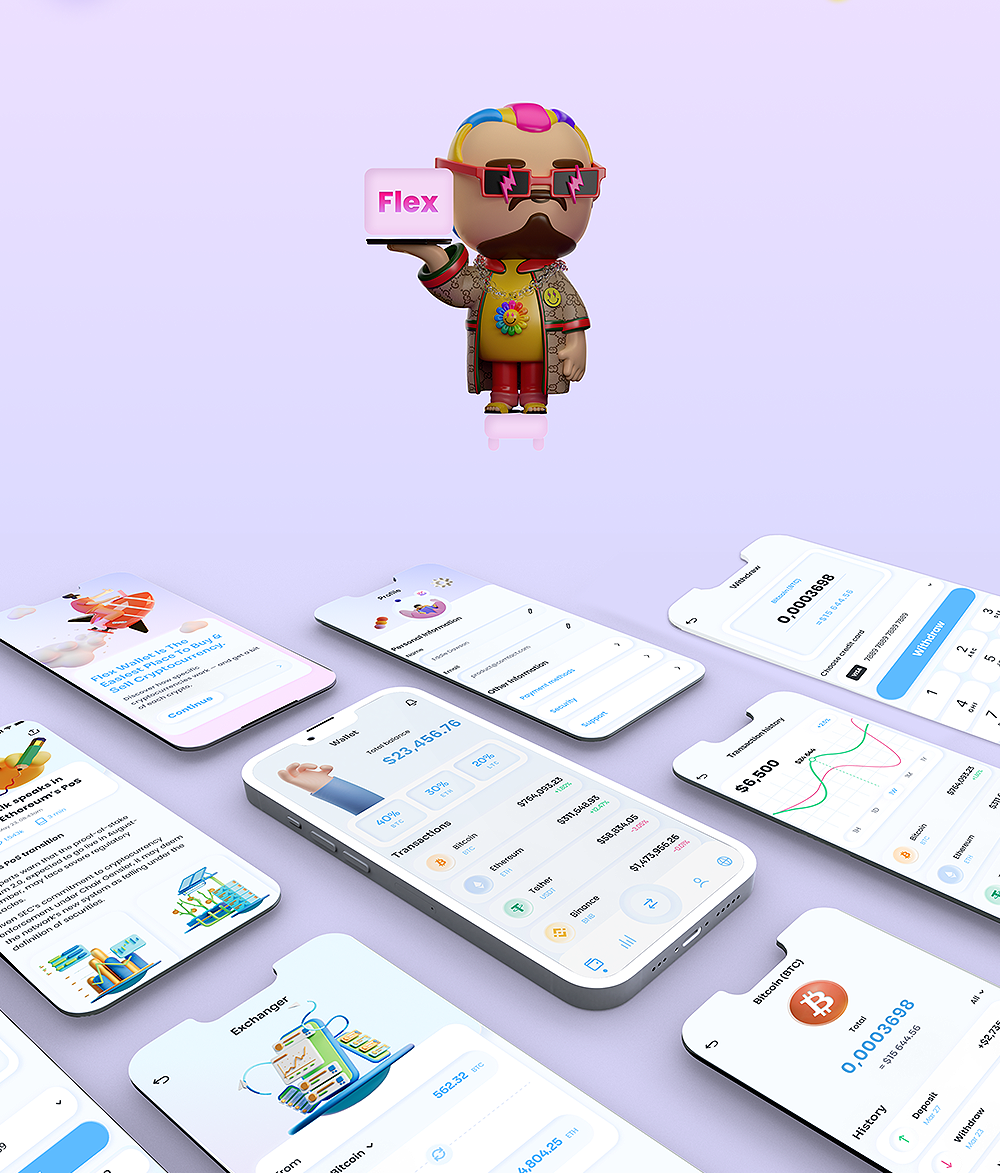 Crypto Wallet
Cryptocurrencies are developing so fast that they will soon become part of the everyday life of thousands of people around the world. We decided to create a wallet that would be not only as user-friendly as possible but also inspiring with its creative design.
Task
Rebuild a unified visual system for the communications brand.
Strategy

Branding, Illustration

Design

Graphic Design, Art, Management, UI/UX, Prototyping, Crypto

Client

Crypto
Open Project
Let's Collaborate
Got a project?
I have a team of creatives who are excited about unique ideas and help tech companies to create amazing identities by crafting top-notch UI/UX, Motion & Branding.